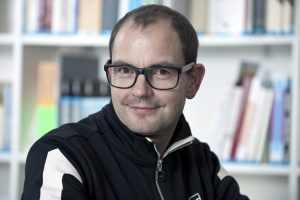 In 2011 Gereon Wetzel collaborated already with composer and percussionist STEPHAN DIETHELM*. He was the one who created the slight and fragile score for "El Bulli – Cooking in Progress" played with his glass instruments perfectly merging with the original sound of Ferran Adrià's cooking-laboratory.
"The Art of Argument" comes back to Diethelm's special way of composing and his unique set of glass and percussion instruments. Some of those we would like to introduce to you:
Listen to the "Suspense Theme" of the mastered version: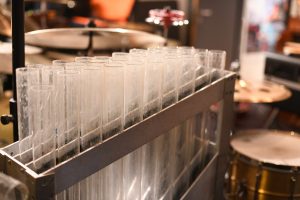 And these are some of the used instruments
in this composition:
Verrophone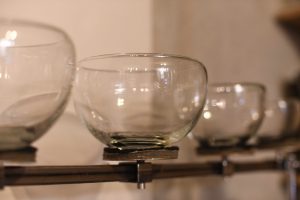 BBphone
got his name from Betty Bossi, a fictive Swiss cook and advertising character who should teach the Swiss how to cook. The glass was manufactured by The Glasi Hergiswil and was discovered as an instrument by Diethelm and Matthias Eser in 1998.

*STEPHAN DIETHELM was born in 1965 in Zug, Switzerland. He was initiated by the rhythm in Africa when he lived in Zimbabwe with his parents for three years. After being trained as a primary teacher, he studied classical drums in Zurich and improvisation in Lucerne with Pierre Favre. He is a member of the Swiss percussion ensemble, with whom he toured internationally. With his band Lyn Leon he has recorded three CDs and was allowed to support for Peter Gabriel and Al Jarreau. Stephan Diethelm composes and organizes a concert series in Muri.