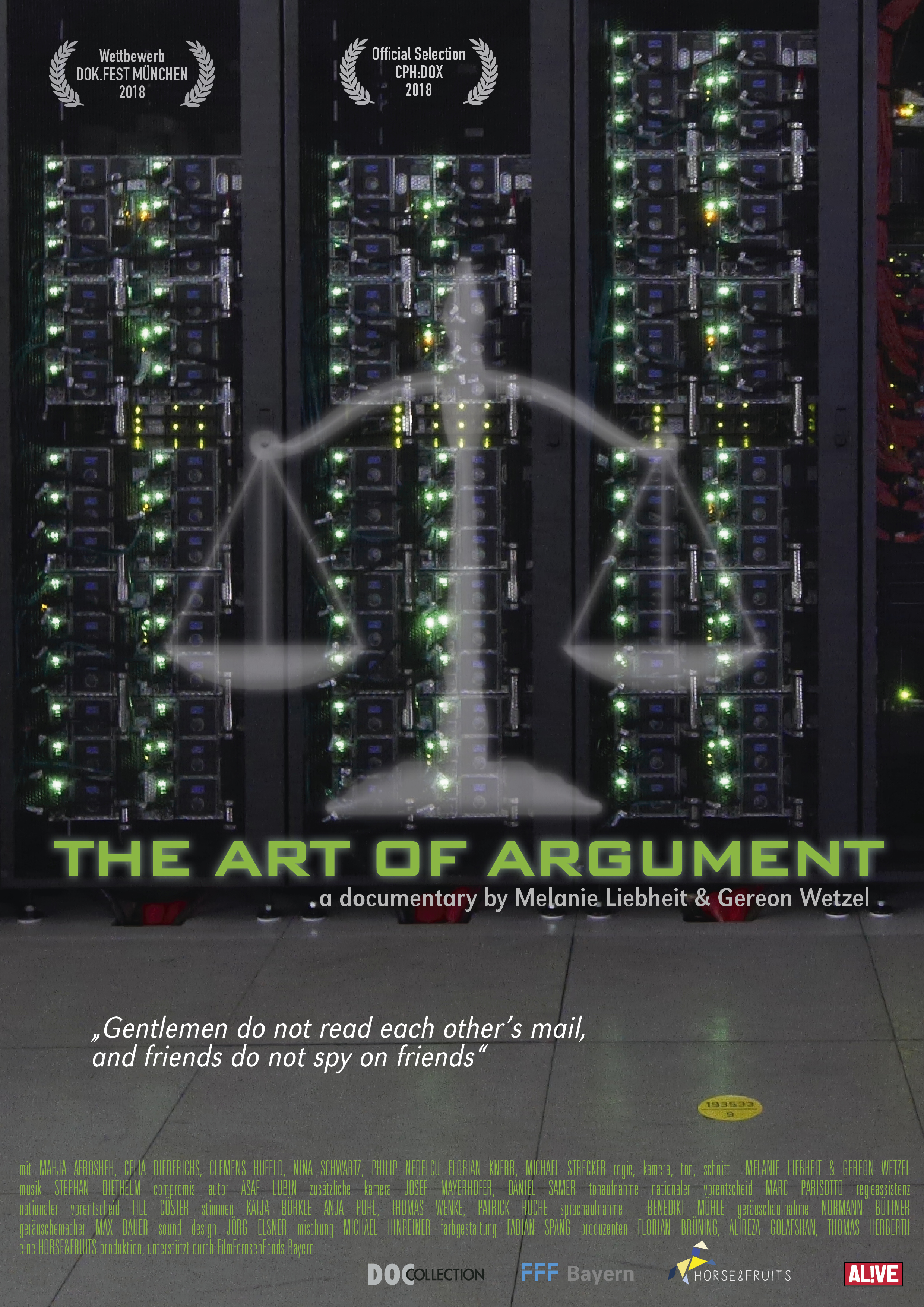 "THE ART OF ARGUMENT"
Runtime: 97 Min.
Language: German/English
Subtitles: English (Deutsche Fassung hier)
Territories: World
Stream: MP4 HD (1080p)
Price: 4,90 €

+++ IMPORTANT NOTE +++
Making movies means a lot of work. This movie was made possible with the help of many contributors. Unfortunately movies are not always financed well enough for its creators to be paid appropriate. One way to compensate the filmmakers income at least partially is the direct distribution via VOD.
Therefore we need your help with preventing illegal distribution by paying this fee. Especially a movie about international regulations, which is likely going to be seen by many representatives of law, should only be purchaseable legally.
You can watch this film in full length here. For this you will need a Paypal account. If you click on the green button you will be directly connected to Paypal. You will return to this site afterwards to confirm the purchase. This could take a little while. Sometimes you have to repeat to click the confirmation button.
You now have 72 hours to watch the film. After that your access will expire. In order to use this service you will need to allow cookies in your browser and you should not delete them until you have finished watching the films. Please note, if your browser is set to "Erase cookies after exiting the session," you will need to deactivate this. Keep your browser and your player updated!
Watch the trailer: