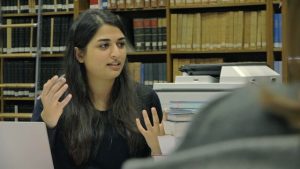 MAHJA AFROSHEH grew up in Germany as the child of Iranian immigrants. At the time of filming she was 22. Besides studying law, she is involved in "Arrival Aid", an initiative for refugees. Currently, she's preparing for her First State Examination in September 2018 and works at Prof. Engländer's chair of criminal law at LMU.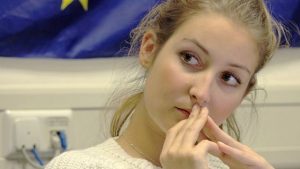 NINA SCHWARTZ was 21 years old during the filming. She spend her last two years of school at a boarding school in UK. In October 2013 she startet her law studies at LMU Munich. Last semester, she finished her major in international law and is now preparing for the first state exam. Furthermore, she is working as an undergraduate assistant for the Philippine honorary consulate. She coached the Munich Jessup Team 2017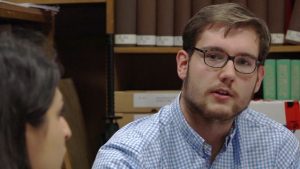 CLEMENS HUFELD is 20 years old at the time of filming. He spent the last four years of his school career in Great Britain. He is studying English Studies alongside his law degree. Right now he is preparing for his state exam, studying environmental studies and does rhetoric training for the new Jessup team.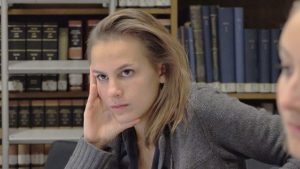 CELIA DIEDERICHS lived in Beijing for four years and visited school there. At the time of the making of the film she is 20 years old. She is currently working towards completing the first state examination. Celia will start working as a research assistant in international dispute resolution.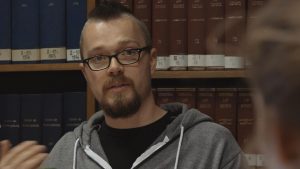 FLORIAN KNERR (Coach) took part in Jessup as a student in 2008. The competition has been a part of his life ever since. In his university studies, Florian focused on public international law. Following a few years as a research and teaching assistant at the university of Munich and postgraduate studies in the United States, he was happy to get the chance to coach the 2015 and 2016 Munich Jessup teams. Since May of 2016, Florian is a clerk at the regional court of Zweibruecken.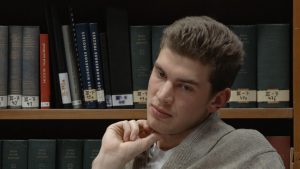 PHILIP NEDELCU (Coach) was born in 1993 in Munich, where he also grew up. Since 2011, he studies law at the LMU Munich. These days, Philip is busy preparing for his first state exam, which he will take in March 2018.
During his studies, Philip spent almost a year abroad in 2013/14, studying in Seoul, South Korea. This increased his already existing interest in public international law. Therefore he participated in the Jessup Moot Court two years in a row after returning to Munich, first as team member, then as coach. Besides his studies, Philip has been working for the chair of public international law and public law at LMU since 2012.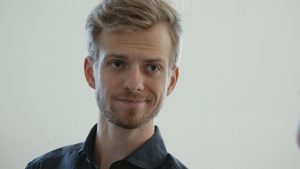 MICHAE STRECKER (Rhetorik-Coach)  Accompanying his father with his peerless one-man business "Demokratiebedarf" ('essentials for democracy'), selling stickers and posters with political satire at demonstrations and festivals, Michael Benjamin Strecker grew up amidst politics of the day. Those experiences as well as his round the world trip after graduating high school convinced him to study Political Science (HfP Munich) and Public International Law (LMU Munich) at the same time. During the filming, Michael turned 25. He is currently studying for the legal state examination.